AFSSA
EVENTS AND NEWS
Fundraising Events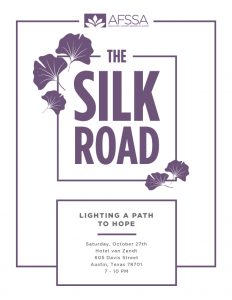 Silk Road Gala: Lighting a Path to Hope
Save the date! October 27, 2018 from 7-10pm at Hotel Van Zandt
Sponsor the event at afssaustin.org/silkroad.
Over 300 community and businesses leaders come together to celebrate the strength and resilience of survivors and honor Lotus Award recipients for their work in promoting a safer and healthier Central Texas.
Donation Drives
1,000 Cranes of Peace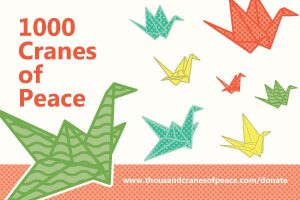 According to Japanese legend, folding 1,000 origami cranes grants a wish. Here at AFSSA, we wish for peace and health for all families. Every year, community members and businesses help us fold 1,000 origami cranes, and our donors and supporters sponsor cranes for $10 apiece. You can donate towards this project here. The 1,000 cranes are then incorporated into a unique and engaging art installation.
The 2018 art installation will be unveiled on July 13th, 2018, at Tiffany and Company at the Domain.
Visit www.afssaustin.org/thousandcranes for more information on how you can get into the fold!
#EatGoodKarma
As part of Tarka's #EatGoodKarma mission to make a positive impact in our community, for the opening of Tarka Lakeline, the restaurant will be partnering with AFSSA. Tarka will be donating 10% of sales from Opening Week to our cause, and sponsoring a donation drive during their opening week.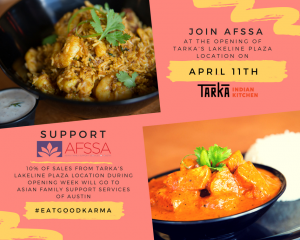 Adopt A Family Holiday Drive
You can help make a difference for survivors of domestic and sexual violence and their children this upcoming winter holiday season!
Corporate teams, community groups, families, and individuals can bring joy and comfort to clients and their children through the purchase of specific gifts.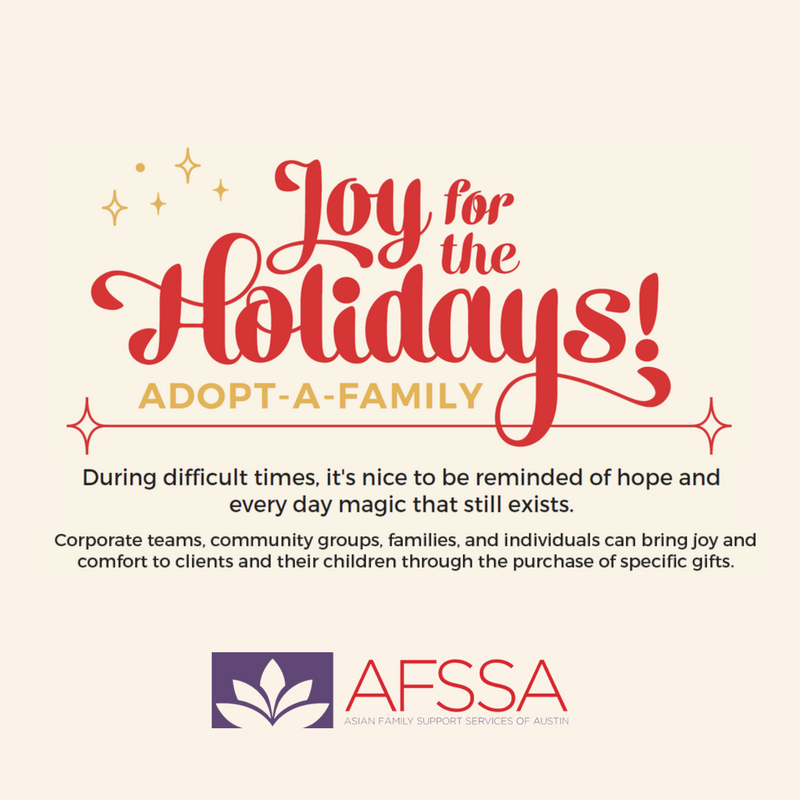 Check back in Fall of 2018 to participate in our 2018 Holiday drive!