STAFF AND BOARD OF DIRECTORS
The agency has 20 staff members who provide direct services, community education and administrative support to the agency.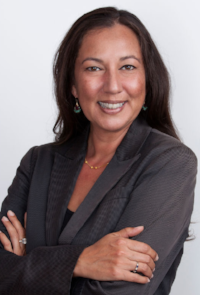 Darlene Lanham, Executive Director
Darlene Lanham joined AFSSA as Executive Director in November 2018. She brings over 15 years of leadership in public affairs, policy, and public administration to serve AFSSA's mission.
In addition to serving as Managing Director of Hill Country Advisory Group, LLC, a public affairs firm serving associations and nonprofits and small businesses in the U.S. and Asia, Darlene has led political campaigns, law enforcement contract negotiations, and revenue diversification efforts and implemented public affairs projects in Texas, Kentucky, and Florida. She directs National Coalition Building Institute's Texas chapter, which provides continuing education for diversity trainers, offers Welcoming Diversity/Prejudice Reduction workshops, and teaches the Working Through Controversial Issues process in methods recognized by the U.S. President's Commission on Race.
Ms. Lanham is past Chair of the Capital Area Council of Governments Criminal Justice Advisory Committee, which prioritizes grant funding on behalf of the Governor of the State of Texas for essential services such as domestic violence shelters and law enforcement for 10 counties in Central Texas. She is past Chair of the City of Austin Commission for Women, which advises the city manager and council on matters affecting women and the families who are connected to them.
Her volunteer work has included leadership to the Central Texas chapter of the American Society for Public Administration; she has moderated discussions on democracy, social security and medicare with Texas Forums/Future Forums and served as a deputy voter registrar.
She earned her master's degree in public affairs from the Lyndon B. Johnson School at the University of Texas at Austin in 2005. Prior to her studies in public policy and administration, she managed events at the University of North Texas College of Music's Murchison Performing Arts Center.

Jinny Suh, Co-President
Board Co-President, Jinny Suh, settled in Austin in 2010. Jinny graduated from the University of Southern California with a bachelor's degree in Biology and earned a master's degree in Biology from the University of Michigan. She also graduated from the School of Law at Columbia University and went on to work as a patent litigator for 5 years. Jinny currently is the Lead of Immunize Texas, a grassroots network of parents, friends, and community members dedicated to promoting immunization in Texas and keeping Texan communities protected from vaccine-preventable diseases. In addition to her work at Immunize Texas, Jinny remains involved with the legal community and is on the council for the Austin Asian American Bar Association. She is also active in the crafting community and is a Board Member of Austin Craft Riot. She and her husband, Kurt, and their two young sons, love exploring Austin's food and entertainment scene.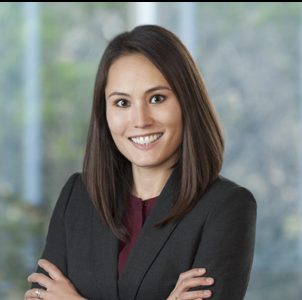 Michelle Arishita, Co-President
Michelle Arishita is an attorney at Vinson & Elkins LLP, where she has represented clients in both federal and state courts in commercial disputes involving contract, antitrust, oil and gas, and trade secret law.  In addition to working on commercial and business litigation matters, she has also represented individuals in pro bono matters.  She graduated from Texas A&M University with a B.S. in Psychology and received her J.D. from The University of Texas School of Law.  A native of San Antonio, Texas, Michelle has lived in Austin since 2011.  She and her husband have one young son and dog.  Michelle enjoys distance running and traveling.

Lila Brolsma, Treasurer
Lila Brolsma returned to Austin in 2014 after living in Switzerland for two years. She is a Certified Public Accountant, whose experience includes working for ABB Ltd in Switzerland, Arthur Andersen, and the US Securities and Exchange Commission. Lila is currently the Accounting Director at Abilitie. She recently joined the AFSSA Board because of its mission to provide culturally relevant support to victims of domestic violence within the Asian community. Lila desires to lend her accounting knowledge to AFSSA, as well as to help promote its mission to the wider Austin community. She has been an active volunteer at her son's schools and extracurricular activities in the US and Switzerland. In addition, she has volunteered at various organizations within the Texas community, such as the Ronald McDonald House, Fort Worth/Dallas Ballet and Special Olympics.
Along with her husband and son (and sometimes their dog), she enjoys traveling, hiking and exploring the outdoors. The entire family is happy to be back in Austin, where the food, music and art options are plentiful!

Nahid Khataw
Board Member-at-Large Nahid Khataw has been a resident of Austin for over 25 years. Mrs. Khataw is President of Accurate CAD & Technical Services, Inc., a firm she founded in March 2003. In addition to running a successful business, Mrs. Khataw is engaged with numerous other non-profit organizations in the Greater Austin community. She is the current chairperson for the Asian Community Education Foundation (ACE Foundation). Mrs. Khataw served as the first Muslim Board President of Interfaith Action of Central Texas (iACT), from 2011-2012.
Previously, she has served on the leadership boards of Forum of Muslims for Unity and Muslim Community Support Services. She also serves on multiple committees, including the Westlake High School's Baccalaureate Committee and the Islamic Ahlul Bayt Association's outreach committee. In 2011, she served on the Community Action Network's Board Membership Committee with Commissioner Sarah Eckhardt. Mrs. Khataw is a graduate of Leadership Austin 2010. She is honored to be married to Ali Khataw, another community leader, and they are the proud parents of two adult children.

Dr. Madeline Y. Hsu
Board member-at-large Dr. Madeline Y. Hsu served as Director for UT Austin"s Center for Asian American Studies (CAAS) 2006-2014 and is presently an Associate Professor of History. While director, Madeline represented CAAS in Austin organizations such as the Network of Asian American Organizations, the Vietnamese American Heritage Foundation, the Austin History Center, and the Greater Austin Asian Chamber of Commerce. Before moving to Austin, she served two terms as a board member for the Chinese Historical Society of America in San Francisco. She has written two books, Dreaming of Gold, Dreaming of Home: Transnationalism and Migration Between the United States and South China, 1882-1943 (Stanford University Press, 2000) and The Good Immigrants: How the Yellow Peril Became a Model Minority (Princeton University Press, 2015).

Helen Wormington
Board Member-at-Large, Helen Wormington, has lived in Austin for 25 years, graduating from the University of Texas at Austin with bachelor's degree in Communications and a master's degree in Higher Education. Helen currently works at the University of Texas at Austin as the Deputy to the Vice President of Diversity and Community Engagement and has been with the university for close to 20 years. She is actively involved with working with the Texas Exes and their mentor/mentee program, and dedicated to working with her mentees to make their transition to UT and beyond as smooth as possible. Helen's work in the Division has led her to the amazing work that AFSSA is doing in the Austin community. Her husband and her two sons enjoy the movies, musicals, skiing, travelling, and spending time with their close friends.

Ryan Barden
Board Treasurer Ryan Barden moved to Austin in 1997 to pursue a career in finance. He received his bachelor's degree in Political Science from the University of Kansas, and he is happy to talk Jayhawk basketball with anyone who will listen. In 2006 he and his brother founded Barden Capital Management, which provides wealth management and investment advice for individuals, corporations, and organizations. Ryan became involved with the fight against domestic violence through his wife, Rachael, who is an LCSW who has worked at SafePlace, Texas Child Protective Services and now has her own therapy practice.Ryan and Barden Capital have been supporters of AFSSA for several years, so he didn't hesitate when he was invited to share his financial expertise and management skills as a board member. Ryan's most recent non-profit experience is as a founder of Austin Greyhound Adoption. He and Rachael have a daughter and a son, with whom they share their appreciation of international travel. Ryan loves Austin for its live music, great golf courses, its evolving food scene, and most of all, for its sense of community.

Caroline Tang, Past President
Co-Board President, Caroline Tang is an attorney practicing immigration law in the Austin office of Ogletree Deakins. She has spent a decade helping multinational corporations navigate and apply U.S. immigration policy, helping immigrants secure better lives. She is a member of the American Immigration Lawyers Association, the State Bar of Texas, and the Austin Asian American Bar Association. She is also actively involved with the Mother Attorneys Mentoring Association of Austin and was a member of the Leadership Austin Emerge Class of 2015. Caroline graduated from Northwestern University with a B.A. in Sociology and Gender Studies and received her J.D. from Boston University School of Law. A native of Katy, Texas, she has lived in Austin since 2007, and she and her husband have two young sons. A native of Katy, Texas, she has lived in Austin since 2008, and she and her husband have two young sons. Caroline is a foodie, who enjoys travel and musical theater in her spare time.
Community members interested in serving on the board should contact Darlene Lanham at dlanham@afssaustin.org